Weekly news update 28 May - 3 June
4 Iraqis killed in gas explosion in Baghdad restaurant
A gas explosion flattened a restaurant in Baghdad on Sunday. Four workers were killed and others were wounded. Officials stated that rescue operations to extricate the bodies from the rubble lasted about six hours. The explosion was caused by a leak from cooking gas.

Construction companies and (foreign) contractors submit plans to local authorities that have been drawn to minimum safety standards, but then change them during construction to cut costs. Often, the consequences of these profit maximizing measures have been catastrophic.

In 2016, about 300 people were killed in a car bombing in Baghdad's Karradah commercial area. Most of the deaths resulted not from the blast itself, but because people were trapped inside the building when an inferno erupted following the blast.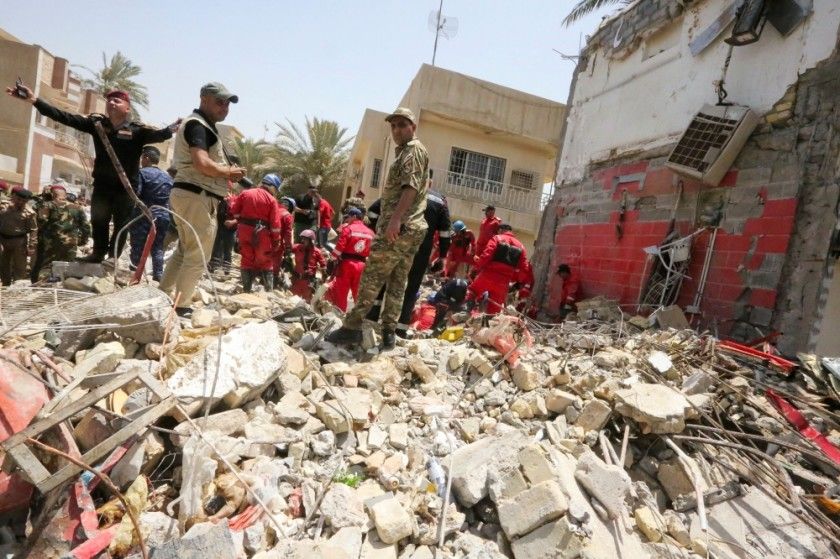 PMU operations against IS remnants continue
Over the past few months, Iraqi security forces have conducted operations across the country against the IS militants to crack down on their intensified activities. This week 4 IS members were killed in the operations. Ever since their defeat in 2017, IS remnants are still active in the Anbar desert, carrying out frequent guerrilla attacks against the security forces and civilians. Most attacks emanate from border areas that are inaccessible to Iraqi security forces due to an American imposed restriction of movement.
George Qardahi to receive managing position of Iraqi TV channel
It is said that George Qardahi will receive a managing position of the Iraqi tv Channel 4 which is located in Arbil. George Qardahi is a famous media figure in the Arab world. He is also the former minister of information of Lebanon. He had to step down after Saudi Arabia put the Lebanese government under pressure due to the remarks he made about the Saudi war on Yemen. The remarks were made before he was minister.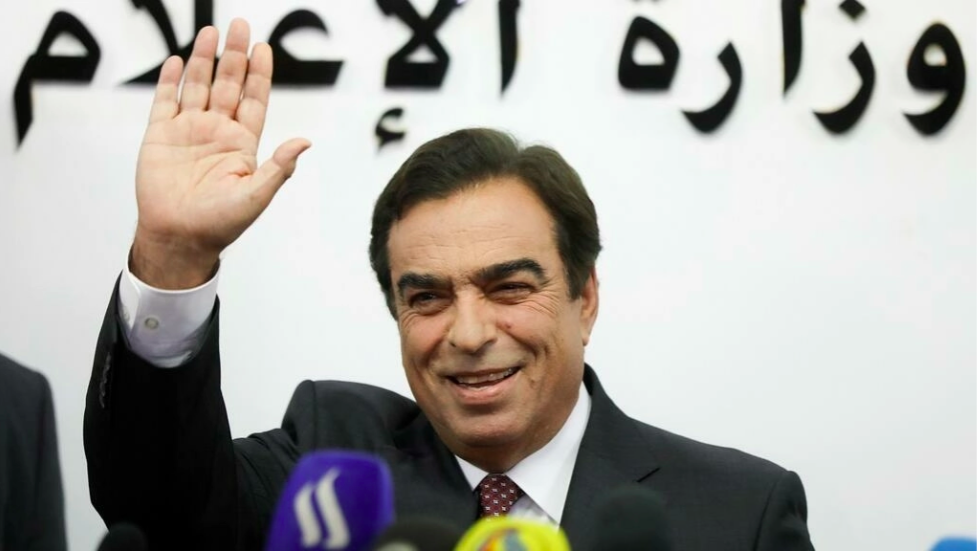 CCHF virus cases rise in Iraq
The Word Health Organization warns against the growing prevalence of the CCHF virus, of which this year 19 deaths among 111 cases were reported in Iraq, a sharp increase compared to previous years. The virus, which has no vaccine, causes severe bleeding both internally and externally and especially from the nose. It causes death in as many as two-fifths of cases, according to medics. Poor farming regions in Thi Qar, in southern Iraq account for nearly half of Iraq's cases. Transmitted by ticks, hosts of the virus include both wild and farm animals such as buffalo, cattle, goats and sheep, all of which are common in Thi Qar.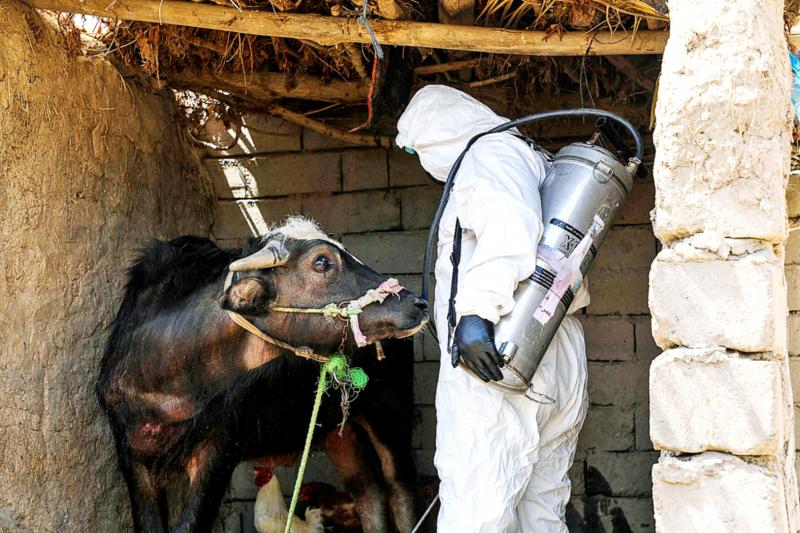 Chinese companies to build Science City in northern Iraq
Chinese companies are to build a "Science City" in al-Hamdaniya, northern Iraq as part of the oil-for-projects deal. Ukail Al-Araji, president of Hamdaniya University, said that work has already begun to prepare a 21.5 ha site for the project, which he described as the largest of its kind in Iraq. The oil-for-projects deal between Iraq and China was signed in September 2019. Although such a deal appears to be positive, many observers argue that many of these "Chinese" projects were also exploited by a corrupt class of politicians and businessmen who receive illegal commissions when they assign such projects. They propose that as opposed to building individual projects, Iraq should join a strategic pact with China, one that would make them partners in the One Belt One Road Initiative (the New Silk Road). Such a pact would cause a strategic shift in the course the Iraqi economy is taking. Rather than exporting cheap raw materials, Iraq could build industries such as petro chemical processing plants to export high value products.
The 3,400-year-old lost city Kemune came to the surface in Iraq after extreme drought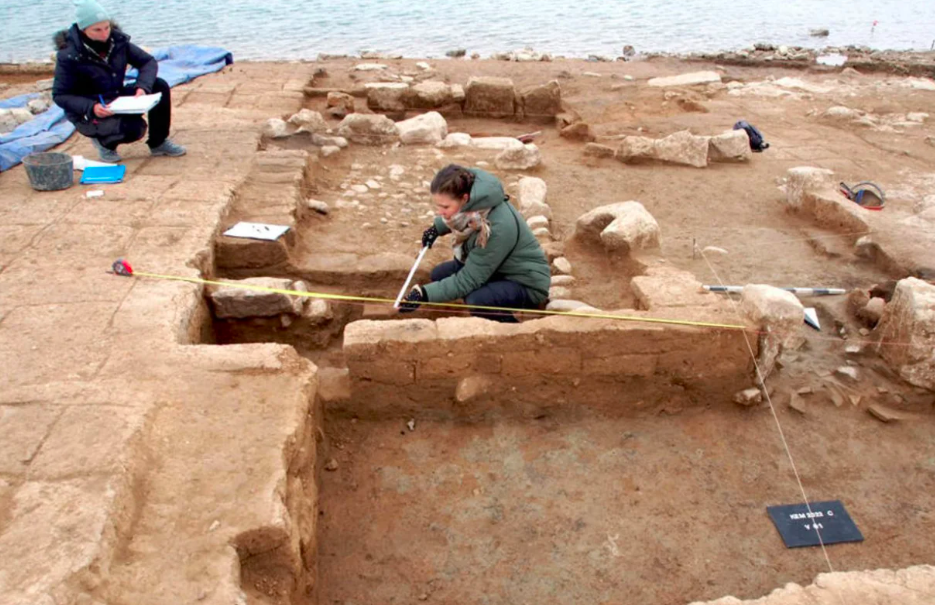 The ruins of a 3,400-year-old lost city — complete with a palace and a sprawling fort — came to the surface in Iraq after extreme drought severely depleted water levels. This while the Mosul reservoir is Iraq's largest water reservoir. The Bronze Age city, at an archaeological site called Kemune (close to Mosul) is a relic of the Mittani Empire, an ancient kingdom that ruled parts of northern Mesopotamia from around 1500 B.C. to 1350 B.C. Archaeologists partly excavated Kemune in 2018 and discovered a lost palace with 22-foot-high (7 meters) walls and chambers decorated in painted murals. German, British and French archeologists have been on the forefront in colonial excavations and looting projects in Iraq since the 1800s. In 2003 the US occupation authority (CPA) profoundly invested in deploying foreign contractors to carry out archeological missions in Iraq.