US Army bombs Iraqi Security forces
At least one Iraqi soldier was killed in an air strike by the US air force. In an attempt to justify the attack, the US claimed it was a response on the rocket attack in Erbil on February the 15th. The US failed to present any evidence for who perpetrated the Erbil rocket attack. The Iraqi brigades that were bombed in the US Air strike are stationed hundreds of kilometers away from Erbil. The 45th and 46th brigade are officially part of the Iraqi security forces stationed at the border to battle Isis fighters present in the region.
US occupation of Iraq
It is important to note that the presence of the US army is an occupation as the Iraqi parliament formally requested all foreign armies to leave the country. In the light of this fact, even under international law, there is a legal pretext for any attack on the US occupation forces.
The terms "Shiite militia", or "Iranian backed forces" used to describe the forces on the border is a tactic to draw attention away from the fact that the US is killing Iraqi security forces that are battling Islamic state fighters.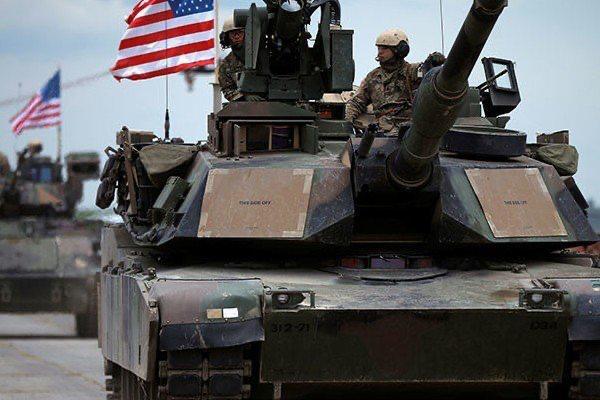 Syrian-Iraqi border and its strategic importance
The Syrian-Iraqi border is strategically of great importance as this area lies at the basis of the future regional project aiming at economic integration and cooperation on security. This project forms a direct threat to the "deal of the century" project that aims to economically and militarily integrate the region in an Arab-Israeli alliance under Israeli leadership.
Most observers believe the air strike will trigger an escalation in attacks against the US Army.