Weekly news update August 19-26
‌‌Annual Arbaeen pilgrimage begins
‌‌Last week, the Arbaeen pilgrimage started, which marks the end of the 40-day period of mourning for Imam Husayn's (AS) martyrdom. Iraqis throughout the whole country, as well as people from outside Iraq, started their walk towards Karbala in remembrance of Imam Husayn and his family's sacrifice. Citizens of Pakistan, Lebanon, Afghanistan, and Yemen are granted entry visas to visit Iraq and partake in Arbaeen for free. Other participants are visiting from Iran, Kashmir, India, Nigeria, China, Europe, and more. Iraq's Arbaeen pilgrimage has become synonymous with unity, love for justice, and hospitality. While the rest of the world engages with tourism as a major source of economic revenue, which often leads to drastic changes in local culture in the long run, Iraq proves to be different. During Arbaeen, Iraqis show that protecting local values of hospitality and seeking the pleasure of God is the only way forward. By this, Iraq annually attracts and smoothly manages 20 million visitors from all over the world. By the grace of God and Imam Husayn, Iraq has the longest continuous dining table, the largest number of people fed and hosted for free, and the largest group of volunteers serving a single event in the world. The Arbaeen pilgrimage will finish on the 6th of September.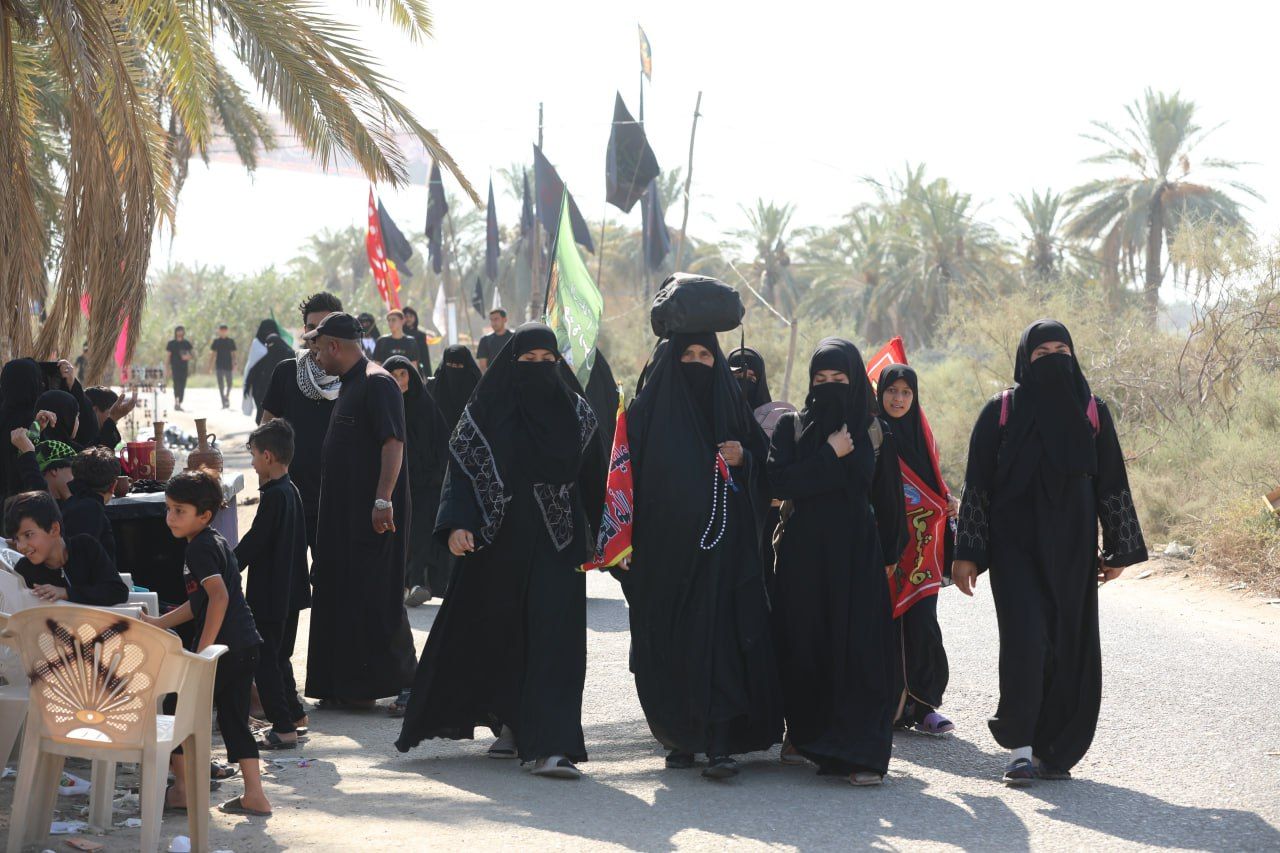 ‌A French and South Korean companies awarded billions to build the Baghdad Metro system
‌‌In 1983, attempts were made to build a metro system in Iraq, but they were undermined by the Iran-Iraq war at the time. Forty years later, Iraq decided to award billions of dollars to Alstom and Hyundai for the Baghdad Metro project. What is remarkable is that in 2022, Iraqi officials approached the Chinese Ambassador to do this project. It seems that in the past eight months, the Iraqi government was pressured to give this project to a French company and a South Korean company. While France's incursions into West Asia to rebirth its lost influence in the region are known, it's remarkable that a South Korean company suddenly appeared to do this project. The fact that South Korea, together with Japan, historically functioned as American bulwarks against Communist China suggests that the US exerted pressure to steer the Metro project away from China (August 18).
French Soldier dies in Iraq
A French soldier died during a road incident in Iraq. He was in Iraq for a training mission for the Iraqi Army. Despite France's denunciations of the US invasion of Iraq back in 2003, it now has around 600 soldiers present in Iraq, under the guise of fighting ISIS
Cole Haan store opens in Baghdad extending American capitalist culture into Iraq
‌‌In an extended push to further integrate Iraqi and Iraqis into a global regime of American-led consumerism, a Cole Haan has opened in Baghdad. The central position of Baghdad in the region and the rising Iraqi middle and upper class make it a strategic channel through which American consumer taste can be promoted, reproduced, and spread. Together with the unregulated social media spaces and a wide array of Iraqi influencers, an attempt is made to captivate younger Iraqis with Western products and its implied neoliberal lifestyles. It is no coincidence that the American ambassador to Iraq was present to give a short speech when the new Cinnabon (an American franchise that sells cinnamon buns) was opened in Baghdad in February of this year (August 19).‌‌
The mysterious increase of US soldiers on the Iraq-Syria border
‌‌Continued uncertainty regarding US military presence in Iraq. According to the Iraqi government, there is no increased US military presence, and the Iraqi government has, according to Khalid Yaqoubi, the security affairs advisor, "secured all our demands in the Washington negotiations." Syrian news outlets, however, have reported an increased amount of US activity around the Iraqi-Syrian border. Likewise, Iraqi resistance groups have pointed out that 2,500 US soldiers entered Iraq and stationed themselves at the Ain al Assad base. It all remains mired in uncertainty thus far. For now, it seems, however, that the armed resistance forces in Iraq are giving Muhammad Shia al-Sudani an opportunity to resolve the question of the US occupation of Iraq peacefully and they will not intervene (August 23).
Iraq and BRICS ‌‌
In yet another development that reflects the emerging multipolar world, Argentina, Ethiopia, Iran, Saudi Arabia, Egypt, and the UAE will become full members of BRICS starting January 1st, 2024. Another 20+ countries have expressed their interest in becoming part of BRICS as well. The Dollar hegemony will be challenged by this upcoming multilateral force of global South countries who are planning to issue a new currency. It is, however, remarkable that Iraq, being an economy with $14 trillion in natural resources, making it a top 10 country, in addition to its geo-strategic importance, has not made any formal move to join BRICS. Up to this day, Iraq is forced to sell all of its oil in Dollars that are deposited at the Federal Reserve Bank of New York. This construction enables the US to control the Iraqi economy: If American dictates are not followed, Iraqi funds are frozen. This has created an equation in which Iraq cannot make any strategic move without US approval. Strategic projects such as rebuilding the national grid, building industries, or building strategic partnerships for reconstruction with US competitors such as China are all blocked.
For Iraq to attain real autonomy and build an economy that is resistant to the dictates and volatility of the US-controlled markets, it is imperative to join the new institutions and projects that are giving birth to the new multipolar world, such as BRICS, Shanghai Cooperation Organization, and the Belt and road initiative.  That Iraq is not applying for BRICS membership shows that currently Iraq is still trapped in the American sphere of influence. However, with the current geopolitical shifts and the redrawing of the political map and its equations, opportunities will arise to maneuver. Only by becoming part of the emerging multipolar world can Iraq build a viable economy for its fast-growing population.‌‌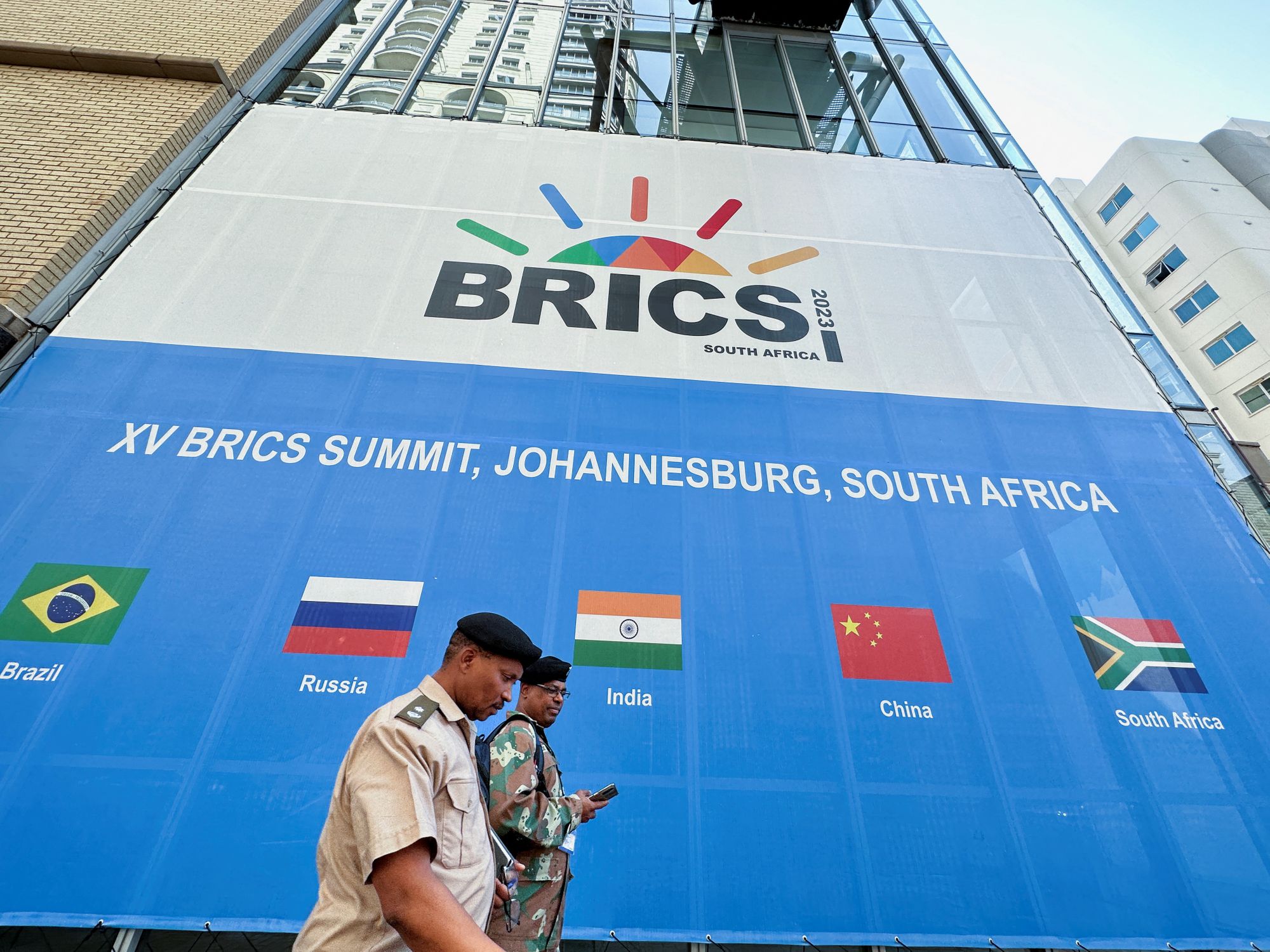 Turkey's new Foreign minister visits Iraq
Hakan Fidan, Turkey's new foreign minister, visited Iraq on Wednesday. Three issues are on the table. Firstly, PKK presence in Iraq. Turkey, under the guise of fighting the PKK, has over 35 military bases in Northern Iraq and on a regular basis kills Iraqi citizens who they claim were actually PKK fighters. Secondly, Iraq suffers immensely from yearly water shortages because of Turkey's heedless use and construction of dams on the Tigris and Euphrates rivers, which diminish water flow to the Iraqi rivers. Thirdly, Turkey wants a resumption of oil flow from the KRG to Turkey through the Ceyhan pipeline. Given the fact that the KRG is an important trading partner and security asset for Turkey, it wants the gurantee a strong economical and military position for the KRG vis a vis the central Iraqi goverment in Baghdad. Simultaniously it is in the interest of Turkey to support a direct Kurdish political competitor (such as the Kurdish Democratic party) to the PKK.  In addition  it prefers to deal with the KRG rather than with the central Iraqi goverment who has a relatively hostile and difficult relation to Turkey. Given the fact that Turkey bombed Iraq  as this article is being written any positive development on that topic seems far away.  (August 24)‌‌‌‌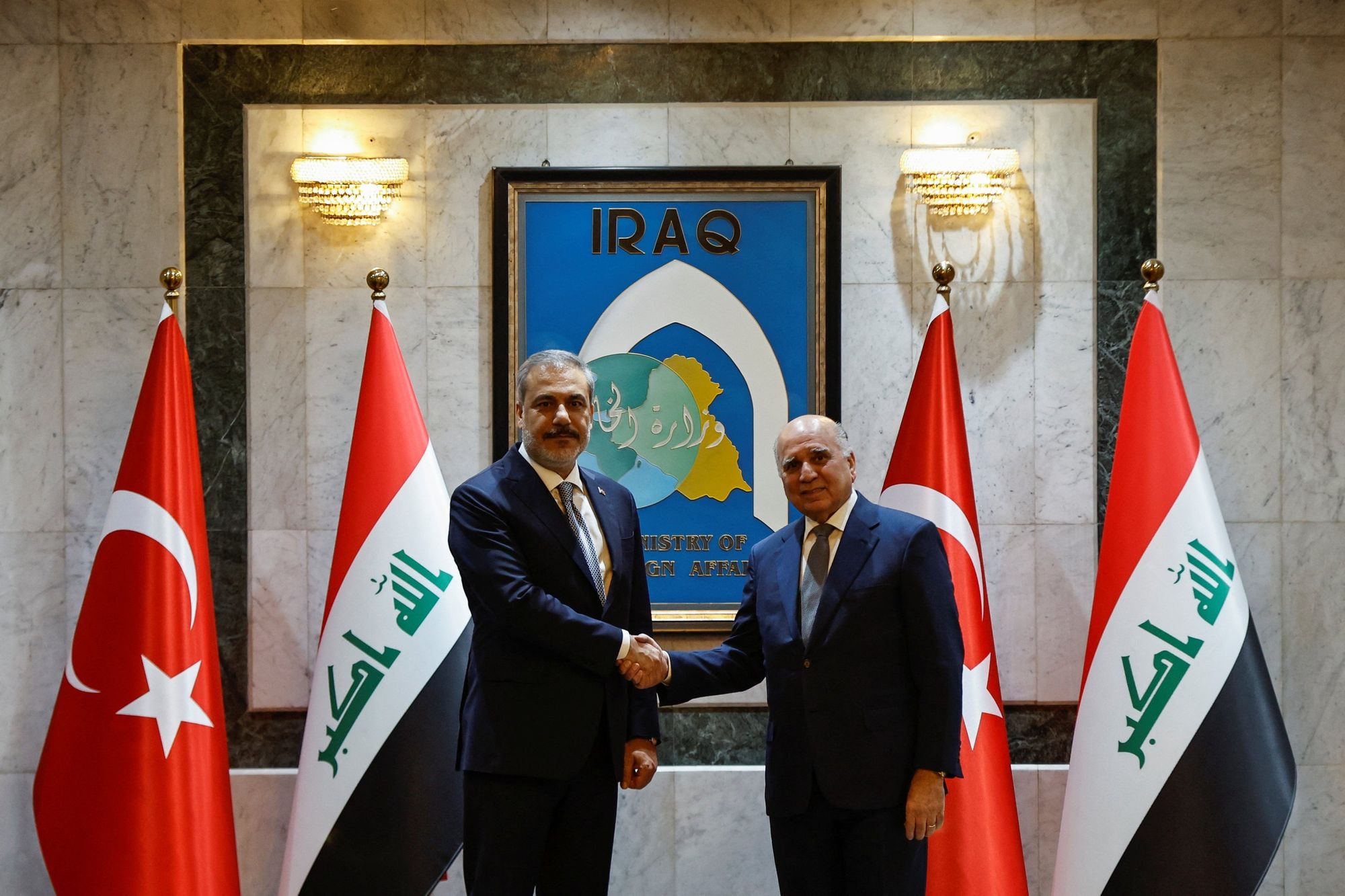 ‌