The 1st of May marks international labour day. Until this day people have been struggling with aggressive measures enforced by external foreign countries that have direct negative impacts on their working conditions.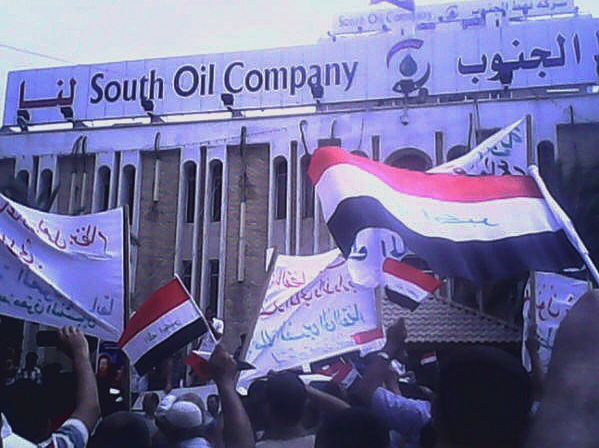 In Iraq these conditions reached rock bottom during the US-occupation in 2003. Through privatization Iraqi profits would end up anywhere but in Iraq itself. People's salaries were reformed to lower wages and unions in (public) enterprises as well as organizing worker-strikes were banned. Despite the ban, Iraqi workers organized unions to defend their industries. Only 11 days after the 2003 invasion, Iraqi workers set up the South Oil Company Union, organizing strikes and protests against the occupation. This displays us that a labour-struggle is one of people who legitimately demand the control of their own economic resources back.

الأول من شهر مايو يصادف يوم العمل.
في الصورة إضرابات من النقابات العملية متعلقة في شركة النفط الجنوب العراق خلال الاحتلال الامريكي. .