Meet the Poet: Mustafa Jamal al-Din
We are accepting submissions about Iraqi poets and artists. Read the introduction to the 'Meet the Iraqi poets' here.
Submitted by Wafaa Mustafa.
Can we imagine Iraq as compendium - an index of human-will elaborated through art, architecture, social and political evolution that by virtue of its own expanse has seen all and withstood all - something beyond the dialectic? Can we understand it as perhaps the primordial covenant where all forms converge and compound into every possibility of the world and then the inverse of that? What if we understood the future through the rudimentary, if we treated history as metaphor - will we arrive at the roots, always back to Iraq?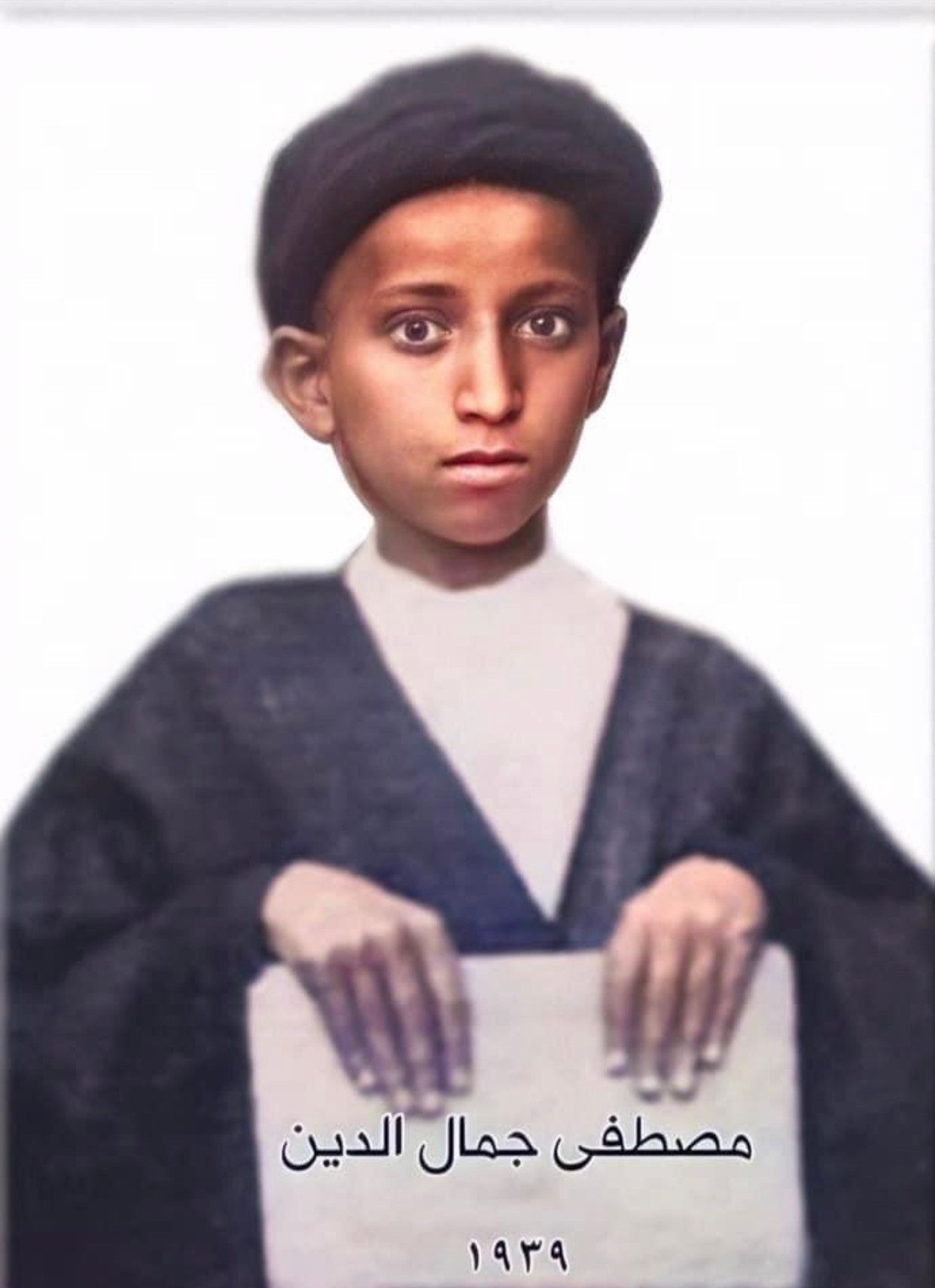 Mustafa Jamal al-Din (1927-1996) was witness to this chaos; his gaze mirror-like and awed took note of the divine in creativity. There he was, in the grasp of all of time and an atavism that kept him leaning toward an ancient and futuristic entirety. In a whirlwind of myth, he dreamt of Baghdad greening again and again. Here, a hopeful vision and here also, his pen.
Hailing from Souq Al Shuyukh district in Nasriyah, Dr. Mustafa Jamal al-Din was born in a village called Al Mu'mineen (literally The Faithful), after the legacy of his tribe. Being from the birthplace of prophet Ibrahim and descending from a long line of Islamic scholars belonging to the Ikhbari school of thought, it was only natural for him to dedicate his life to this existential curiosity. With added incentive from his grandfather, Inayat Allah Jamalaldin, to succeed him in this path, the poet left his family home at the young age of 9 for Hawza in Najaf. His theological studies were concentrated in jurisprudence and at 11, he attained the privilege of donning the black turban. Having nurtured this seriousness so early in his childhood, Dr. Jamalaldin returned to his hometown a new person and consequently missed out on a lot; he would watch his peers play and have fun from underneath the shade and weight of his turban, postponing the lightness of being a child for a later time in his life where it will blossom and flit in the lines of his poetry.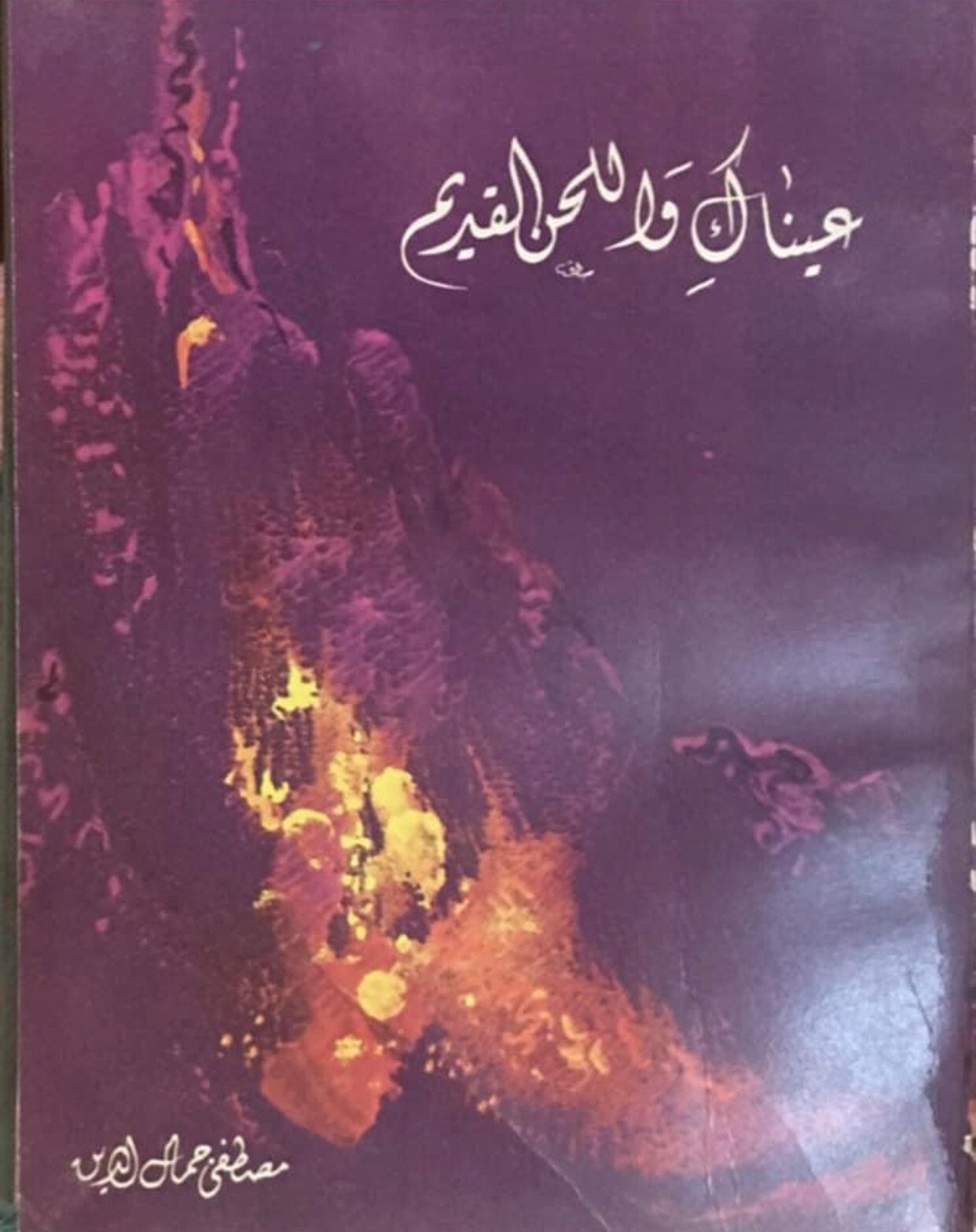 His contemporary, poet Abdulrazzaq Abdulwahid, spoke of his unique personality saying,
this scholar, this imam of fiqh, this person in all of his depths, was a trove of fun.
To compensate for a childhood lost, he would write odes to his children in their youth celebrating their young lives and burgeoning stories. Context was both a way of arriving at conclusions but also envisioning beginnings. With that as his baseline, Dr. Jamalaldin made a successful attempt at bridging the apparent gap between poetry and theology, lightness and heft. By default, this tension was reconciled in and through his creativity and curiosity. His poetic form was classical in an era when the free verse was popular drawing a transnational audience. He wrote with a musicality and complexity that makes clear he is himself the synthesis between poetry and the latter.
Returning to Najaf as an adult to further his studies, he was in the company of many like-minded intellects. He formed a collective with his peers and called it 'Usrat 'Adab Alyaqdh, meaning the Family of the Literary [Wolves], which is homonymous with mindfulness in the Arabic language implying the wolf sleeps with its eyes open. In this unique era, he was also instrumental in defining a new school of thought seen as a revision to the older one. He, along with Sheikh Mohammed Redha AlMudhaffar, Sheikh Ahmed AlWaeli, Adnan Albaka', and several others founded the College of Jurisprudence. They wanted to include it as part of the academic curriculum, which would make it an option for study as though it were biology or mathematics; it would also diversify the student's knowledge, as they will be learning a whole host of things in addition to jurisprudence. Straying from the intimate mentorship sought in Hawza settings, they wanted to legitimize this scholarship and make it so you can obtain a degree in it and teach it anywhere, much like Al-Azhar university in Egypt, which Dr. Jamalaldin received a doctorate from in addition to his doctorate in the Arabic language from the University of Baghdad later in life. While this effort was not supported in Najaf by the traditionalists, President Abdel Kareem Qassem signed off on it and it was then established in the University of Baghdad.
Najaf was an international hub for the literati; it is, after all, home to the peak of eloquence, but in such a space, there was a clear division between the practices of pursuit in both the creative and religious spheres. One would require experimenting with desire and the other with discipline. Al Jawahiri, contemporary poet and friend of Dr. Jamlalaldin, was caught in this tension also and ended up leaving the shari'i for the shi'ri as they say. Dr. Jamalaldin, however, had an innate calling to both. For him, they are one and the same, which made him all the more intriguing. While his religious disposition was already considered controversial in that it supplants epistemic responsibility to the individual as opposed to the jurist, he was still beloved and respected by all.
The turban did not deter Dr. Jamalaldin from yielding to beauty; if anything, it sat like a nimbus ample with motif. From its blackness, you imagine the beginning and from the light beneath it, you think of the big bang. This creative being made it a point in his life's story to be in service to awe; sacred or profane, everything was worthy of ghazal and ghazal he wrote. He did not allow anything to restrict his natural proclivities, studying the science of politics, nature, and society as uniformly as possible. The realms of his interest did not limit him by tradition or presumption and his attention to detail, wherein we often find the devil, was a mercy.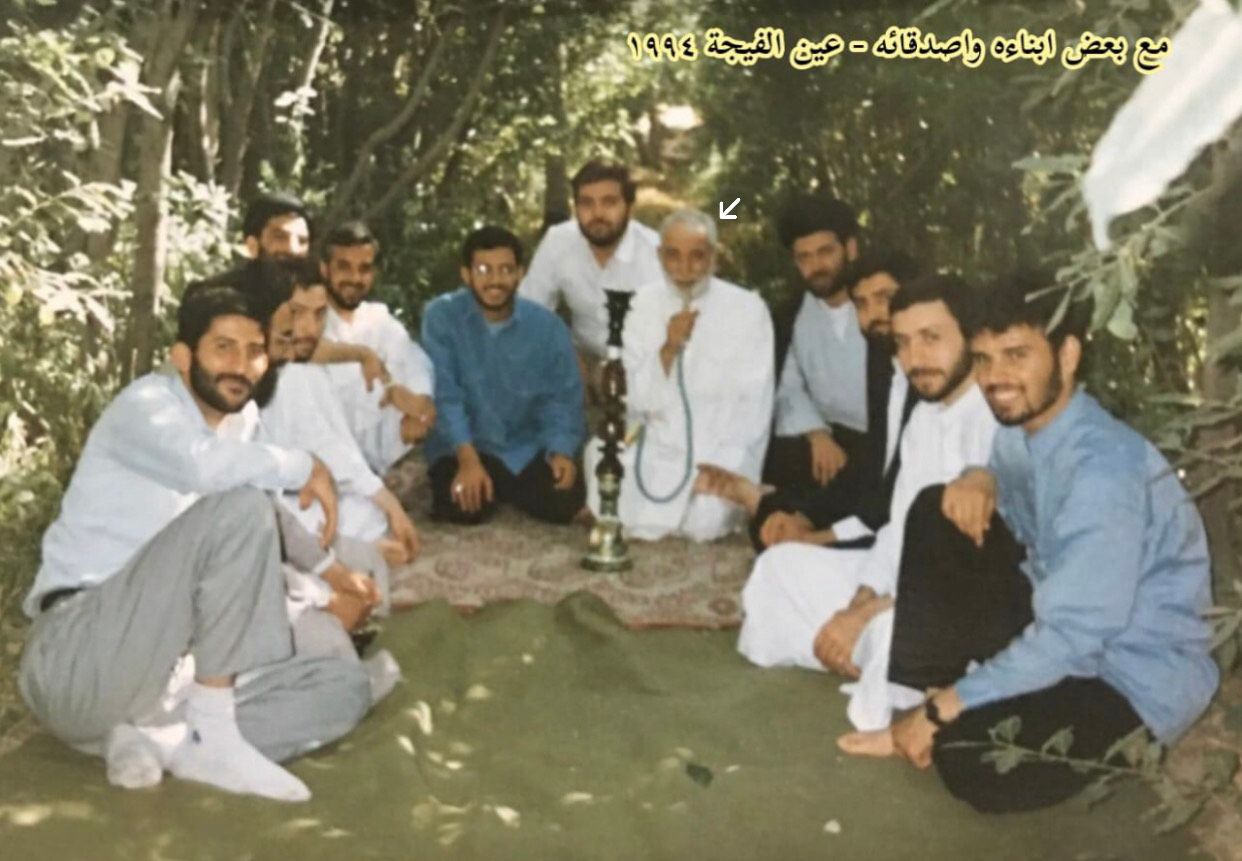 Before intersectionality came to the forefront of our language in understanding important matters relating to politics, identity, and access, Dr. Jamalaldin was establishing it as a new frontier of consciousness. He famously rejected being a poet in the bardic sense writing,
"I have been around kings, rulers, presidents, and devotees of Iraq and have never flattered any of them"
no one could make use of his name for an angle. In 1980, during Saddam Hussein's mass deportation of Shia to Iran prefacing the 8 yearlong war, Dr. Jamalaldin among other religious scholars, was asked to support this scourge, which the poet vehemently rejected and was consequently exiled for. In know of the powers that be and their ruthlessness in dividing and conquering - as the same old story continues to repeat itself - he was staunchly Iraqi in the face of it all and that meant more than holding onto a culture, nationality, language, religion or place. Being Iraqi for him meant existing at the crossroads between the metaphysical and the literal, the real and imagined as canonized by the whole of history, which essentially makes space for potential, possibility, and the dream of a peaceful future. He was unfalteringly himself, which meant he intimately understood and could relate to everyone vis a vis this deep self-awareness that he desired to extend to his people.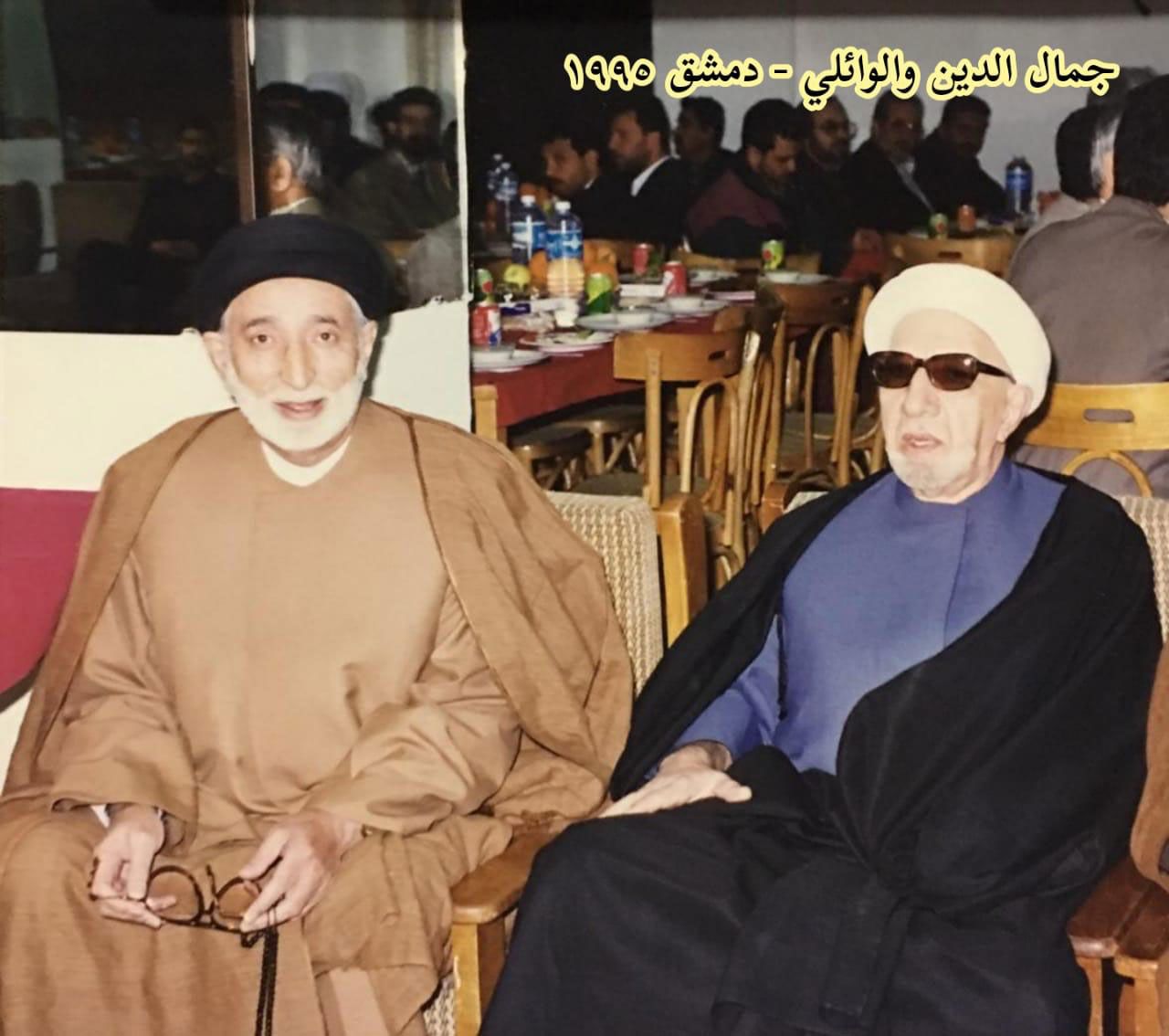 The source of empathy is the self and this generosity of spirit inevitably entangled him with the generosity of Iraq, as a place and as a consciousness itself. His most famous poem is a ghazal to Baghdad, reminding this ancient city from the future, that like its build, it will endure the rising and setting of every power, and in this passing, its morning will still beam and its moon will continue to light the night. Ultimately, Iraq is an eternal and absolute place. Today, this poem is studied and memorized by students for their state-mandated prerequisite exams in the final year of schooling called the 6th or "sadis." This seeding of love through the word is an old and sure premise.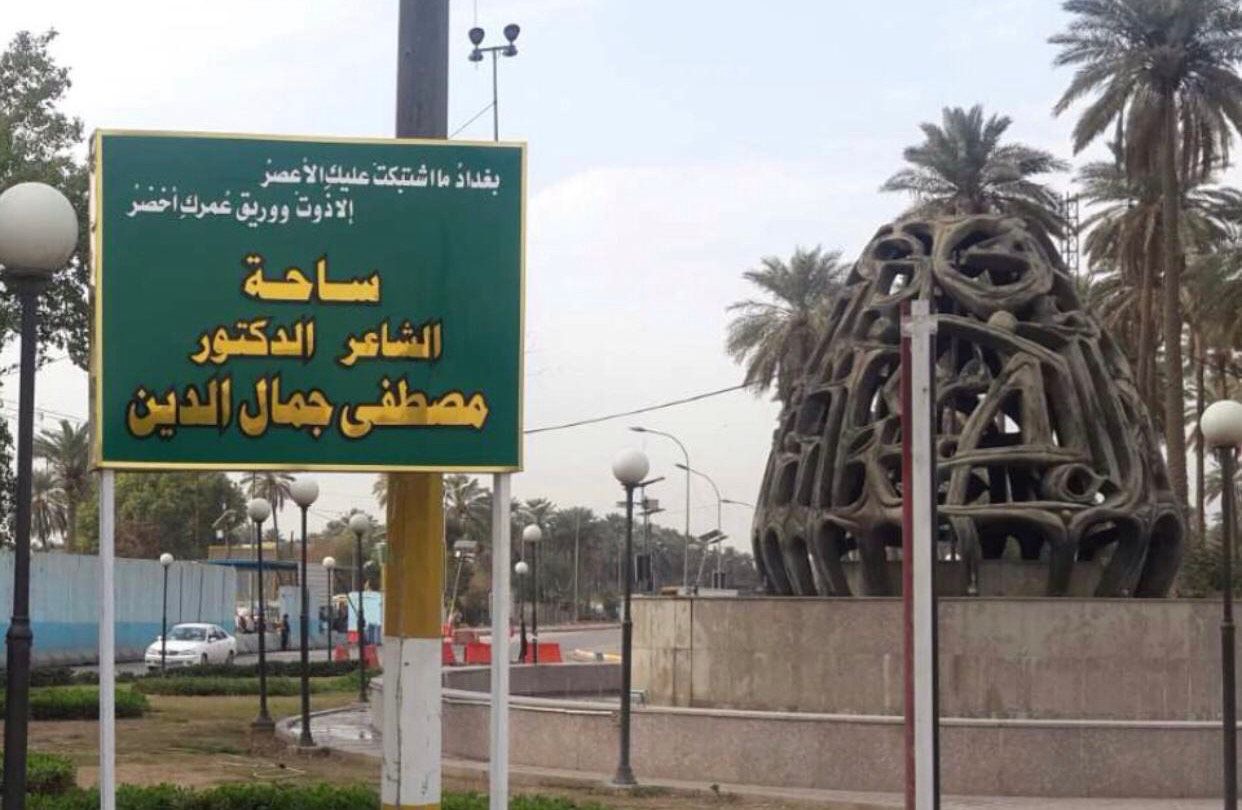 His words are memorialized in the minds of the youth today and in monuments all over Iraq and even in Syria, where he spent the last 2 decades of his life. In Sayeda Ruqaya's shrine in Damascus, words from a poem written about her are etched in gold around her grave. In Baghdad, Mohammed Ghani Hikmat honored the legendary Baghdad poem in two bronze monuments, the first being the famous Nasb Baghdad in Al-Andalus Square featuring couplets from poems to and about Baghdad. The second monument is called Ashaar Baghdad, an egg-shaped fountain curved to the words of the poet in Al-Karkh. While visiting Dr. Jamalaldin's gravesite in Syria, the sculptor was moved by his tombstone which inscribed the first two lines of the famous poem and thus made a promise to eternalize his love for Iraq:
Baghdad, the ages have clashed in your horizon and though wilting, you will green again.
بغداد ما اشتبكت عليكِ الاعصرُ إلا ذوت ووريق عمرك أخضرُ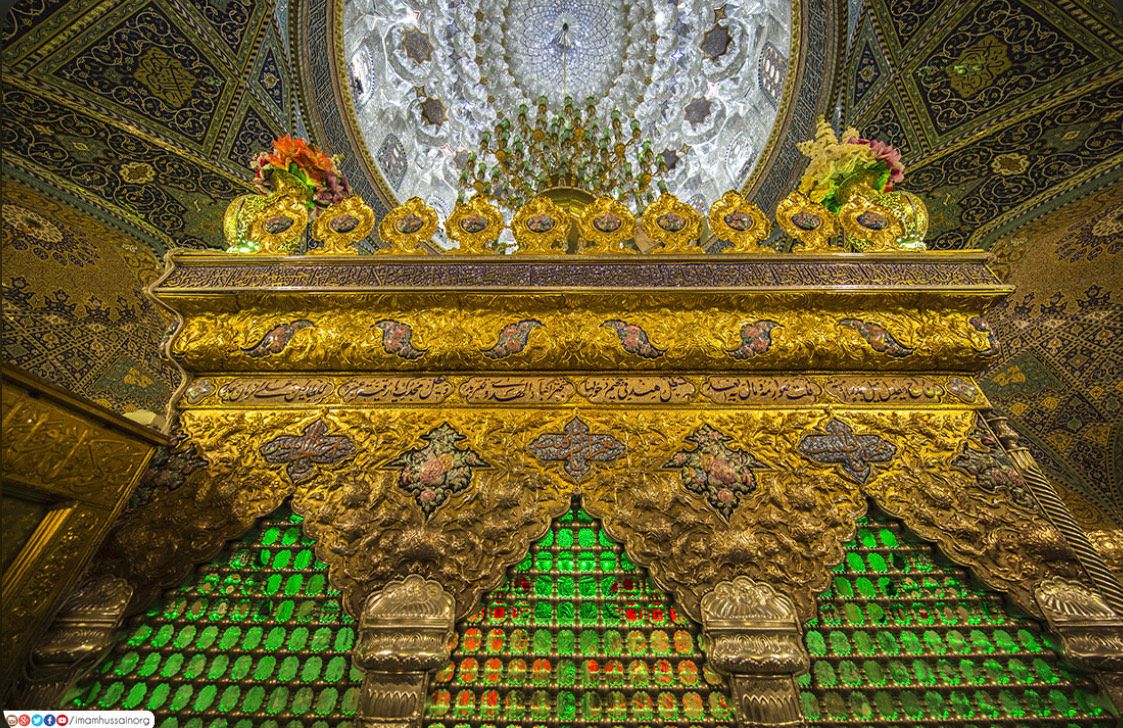 Listen to him recite it here:
Listen to his anti-colonial poem, In Mother's Cradle:
Political, Jurisprudential, & Literary Works:
Analogy: Truth and Justification - "Master's thesis"
Juristic Discretion: Truth and Meaning
The Grammar Research of the Fundamentalists - "PhD thesis"
Rhythm in Arabic Poetry: Verse to Prosody
Arabs of the Marshlands Predicament and Arab Silence
Your Eyes and The Old Melody
Al-Diwan (his entire poetry canon)