Revealed: British Soldiers Assaulted and Murdered an Iraqi Child in 2003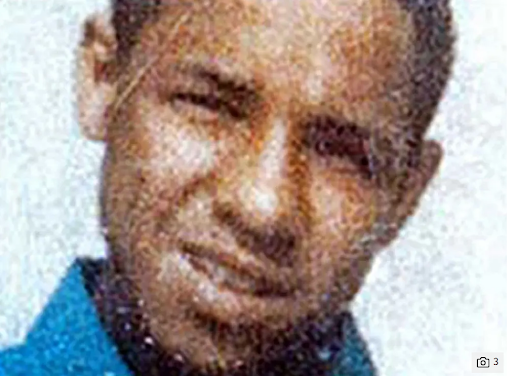 The following account of what befell Iraqi teenager Ahmed Jabbar Kareem Ali was documented by Sir George Newman, who carried out the official British government inquiry into Ali's death in 2016. Newman carried out this inquiry under the remit of the Iraq Fatality Investigations (IFI), which was set up by the British government to investigate the deaths of Iraqis in British military custody. Newman published his report on Ali's death in September 2016, and based his findings on the testimonies of Iraqi witnesses and British soldiers collected during the course of the IFI inquiry, as well as pieces of evidence collected by the Royal Military Police (RMP) and presented at the court martial of the soldiers in 2005.
On the morning of 8 May 2003, 15-year-old Ahmed Jabbar Kareem Ali and 22-year-old Ayad Salim Hanoon were captured by Iraqi policemen and British soldiers from the No.1 Company 1 Irish Guards regiment in Basra, occupied Iraq, and detained on suspicion of looting. The Iraqi policemen and British soldiers took Ali and Hanoon to a pool area, about 15 x 15m in size, where the policemen stripped the detainees and forced them to enter the stagnant pool of water and roll around in it. The policemen and the British soldiers threw bricks at Ali and Hanoon while they were in the water. After this treatment, the soldiers took Ali and Hanoon to the front of Basra General Hospital, where the two detainees were forced into a Warrior Armoured Personnel Carrier and taken to the al-Zubair Bridge on the Shatt al-Basra Canal by four British soldiers from the No.1 Company 1 Irish Guards. The soldiers then "compelled [Ali and Hanoon] to enter the water". Sir George Newman confirmed a second time in his report that the two detainees "were forced into the water". Hanoon was able to "stand or tread water until the soldiers departed, and he then took a taxi back home"; however, he witnessed Ali "floundering and submerging". After Ali submerged a second time, one British soldier told another British soldier that if Ali surfaced again, the second soldier would have to go in and get him. However, Ali did not resurface, and the "soldiers then left without any attempt to rescue him".
Later on 8 May, after Ali did not return home, his father went in search of him. Ali's father was informed by locals that British soldiers had arrested Ali, and so he went to the police station to ask about his son's whereabouts, where he was told to return the following morning. When he did return the following morning, he was informed that Ali had died drowning. Hanoon reported the drowning to the RMP on 10 May, the same day that Ali's father recovered his son's body, which had emerged near al-Zubair Bridge before being brought to shore. Ali's father also reported his son's drowning to the RMP. Ali's body was taken to the local hospital after it emerged on 10 May, where it was examined by Dr Nadeem Raheem Shea'a, who gave the cause of death as drowning. Ali was subsequently buried in the morning of 11 May, at Al-Najaf cemetery. Months passed before any British soldiers were spoken to by the RMP Special Investigations Branch.
Newman confirmed the following: "The immediate circumstances which caused his death are clear: the soldiers, having detained him for looting, forced him to enter the canal and left him floundering. He should not have been detained and held in armed and confined custody in a Warrior, he should not have been transported in the Warrior to the canal, he should not have been forced to enter the canal, let alone left there to flounder and drown". Newman further confirmed that Ali was "aggressively manhandled and assaulted" by the British soldiers, and that he "was forced to travel in the Warrior by armed soldiers and was cuffed and tied to another looter". According to Newman, it is unambiguously clear that Ali's "death ensued because he was forced by the soldiers to enter the canal, where, in the presence of the soldiers, he was seen to be in difficulty, and to go under the water". Furthermore, Newman noted that "Notwithstanding the unlawful treatment involved in getting him into the water, his death could have been avoided because he could and should have been rescued after it became clear that he was floundering. The plain and certain cause of death of this young man was that after forcing him into the water, the soldiers' failed to go to his assistance when he floundered". Newman also highlighted the egregious circumstances surrounding the treatment of the detainees: "They had been compelled to get into the Warrior by fully armed soldiers. They must have been terrified. They probably had no knowledge or understanding of what was going to happen. They are likely to have feared for their lives". Despite Newman's findings, and his observation that the "evidence was compelling" in this case, the court martial of the soldiers in 2005 resulted in all four of the soldiers being acquitted of manslaughter (they were not even charged with murder).
While it was not an official policy for British soldiers in Basra to immerse suspected looters in water as a punishment, the British military command essentially allowed individual soldiers to choose whatever form of punishment (if any) that they felt was appropriate. Newman stated the following: "According to the evidence I have received, some members of the BF (British Forces) took the view that they would do nothing, some that to do nothing was not an option, some considered that deterrence, which carried an element of punishment, such as leaving them out of town was appropriate, others that short term detention could be used, others that depriving them of the loot was appropriate, others that some form of inconvenience and possible humiliation by making them wet was appropriate, others that immersion in water was an effective deterrent. These choices were the inevitable product of matters being left to a high degree of unfettered discretion. As far as looters were concerned, what happened was down to chance. I have said enough to set the scene for the actions of the four soldiers and others to be examined". In at least one incident from Basra during this period, British soldiers punished looters by torturing, sexually assaulting and raping them, as confirmed by the International Criminal Court (ICC).
The ICC confirmed in its report on British war crimes in Iraq, published on 9 December 2020, that Ali was the victim of "the war crime of wilful killing/murder", and that he was one of "at least seven persons" who "were the victims of unlawful killing constituting war crimes while in British custody between April and September 2003". With regards to the four soldiers who were charged with manslaughter being acquitted at their court martial in 2005, the ICC notes: "A report produced on behalf of the MoD [Ministry of Defence] by Brigadier Robert Aitken concerning six cases of alleged deliberate abuse and killing of Iraqi citizens ("Aitken Report") noted that the court martial did not convene until 28 months after the incident. It criticised this delay in time to address the case as "unacceptable"'. The ICC further cites Newman's findings "that there were several procedural irregularities in the [RMP] investigation, including that the suspects' statements were obtained before they were questioned under caution, resulting in one statement being declared inadmissible during the court martial proceedings". Despite the findings of the Aitken Report in 2008, Newman's findings for the IFI in 2016, and the ICC's findings in 2020, as well as the fact that the MoD paid out £115,000 to Ali's family in 2008, that the British Army formally apologised to Ali's father in 2009 for their role in Ali's death, and that the British government issued a public apology for Ali's death in 2016 after the IFI inquiry – all of which are basically admissions by the British state that Ali was wrongfully killed – none of the soldiers involved in committing "the war crime of wilful killing/murder" against 15-year-old Ali have ever faced any further prosecution after being acquitted at the court martial in 2005. The Iraq Historic Allegations Team, which was set up by the MoD in 2010 to investigate allegations of war crimes by British soldiers in Iraq, informed the ICC that there is "no prospect of gaining new or compelling evidence to go any way to altering a previous decision made by the courts martial". Thus, the soldiers will likely never face accountability.
The murder of Ahmed Jabbar Kareem Ali was simply one war crime out of many that were committed by British soldiers in Iraq. It is likely that even more war crimes that haven't yet been unearthed will come to light in the future. It is important that we do not allow these war crimes, whose victims were real human beings, to be forgotten; even though accountability for the war crimes is unlikely, we do not have to allow them to be buried. To do so would be a profound disservice to those Iraqis who suffered under British occupation.
Also read: https://irqnow.com/british-murder-iraqis/
Irfan Chowdhury is a freelance writer who primarily focuses on Western imperialism in the Middle East. He has been published in The Iranian, Mondoweiss, Peace News, Hastings In Focus, The Palestine Chronicle, Roar News and Bella Caledonia, and is now at Substack. His Twitter handle is @irfan_c98.
The views and opinions expressed in this article are those of the author and do not necessarily reflect those of Iraq Now.