Remembering Christmas celebrations in Iraq
In this interview Iraqi Assyrian Nahrain Khoshaba introduces us to the way Christmas is celebrated in Iraq compared to how she and her family currently celebrate it in the West. The interview was conducted by Ninevehta Khoshaba (@ninevehtak).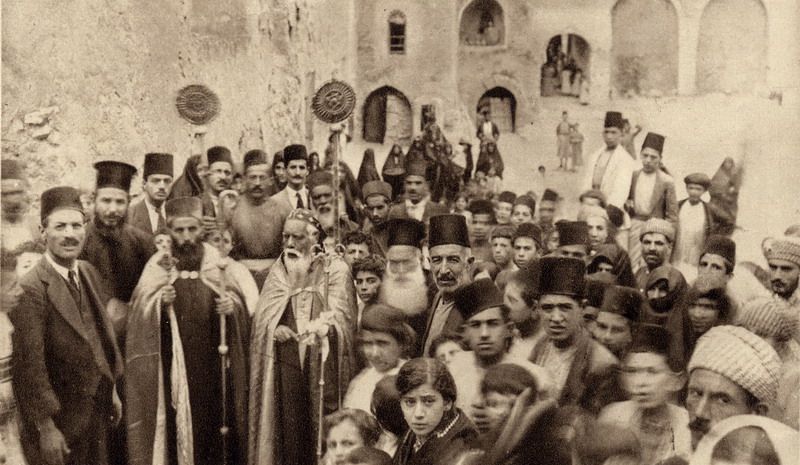 The Iraqi Assyrian community
The Iraqi Assyrian communities are considered to be one of the oldest continuous communities in the world. Today they also largely represent Iraq's Christian community and the legacy of historical Christianity in Iraq. Christianity in Iraq dates back to the first Christian era with the establishment of the Eastern Church by two of the twelve apostles Thomas and Mar Addai and their disciples Aggai and Mari. Today, the Christians of Iraq belong to several different churches, though the majority come from one or other of the churches of Syriac tradition: the Syrian Orthodox, Syrian Catholic and Assyrian Churches, the Ancient Church of the East and the Chaldean Catholic Church. The total Assyrian-Chaldean-Syriac population, including the diaspora is estimated at 3.3 million, of which around 500.000 are resident in Iraq.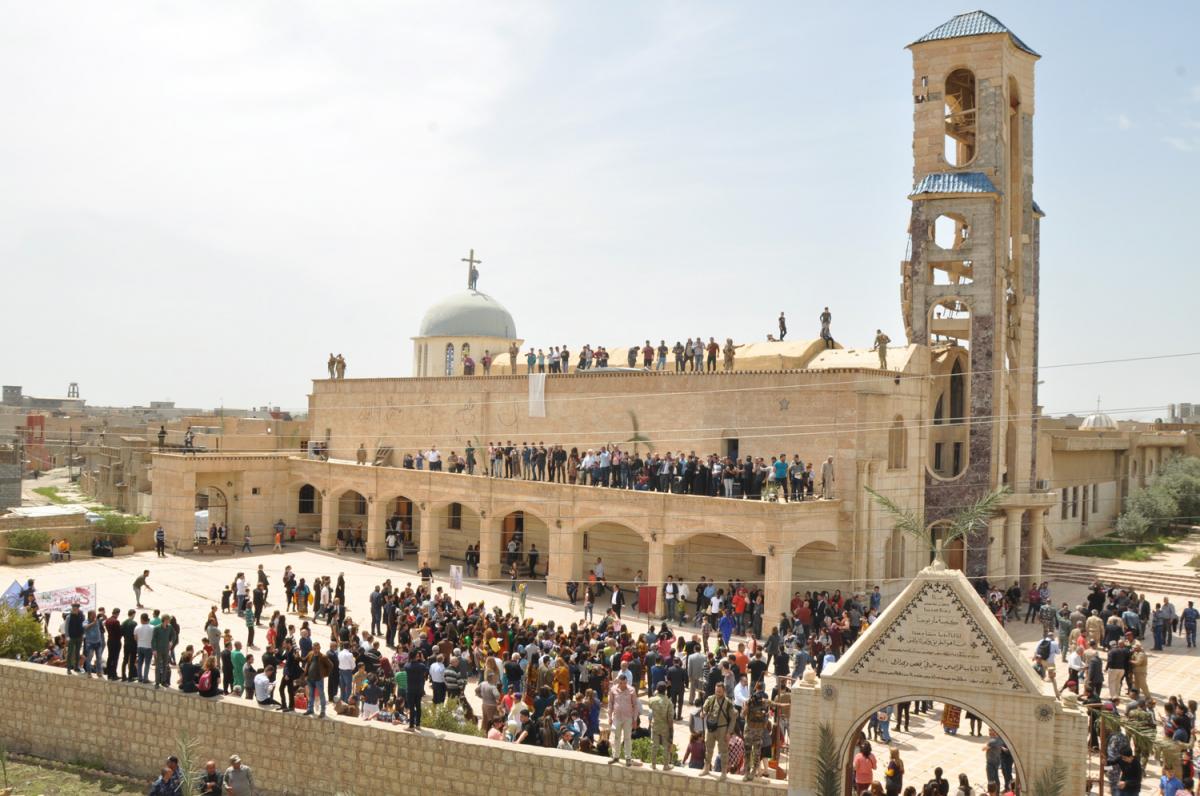 During Christmas, the Iraqi Christian community celebrates the birth of Jesus Christ. Nahrain Khoshaba is one of these Iraqi Christians that celebrated Christmas in Iraq as well as outside Iraq. Nahrain fled Iraq in 1978 and is currently living in the USA. In the next paragraph she gives us some insights in the way Christmas was celebrated in Iraq between the 60s and 70s, compared to how it is currently celebrated in the west.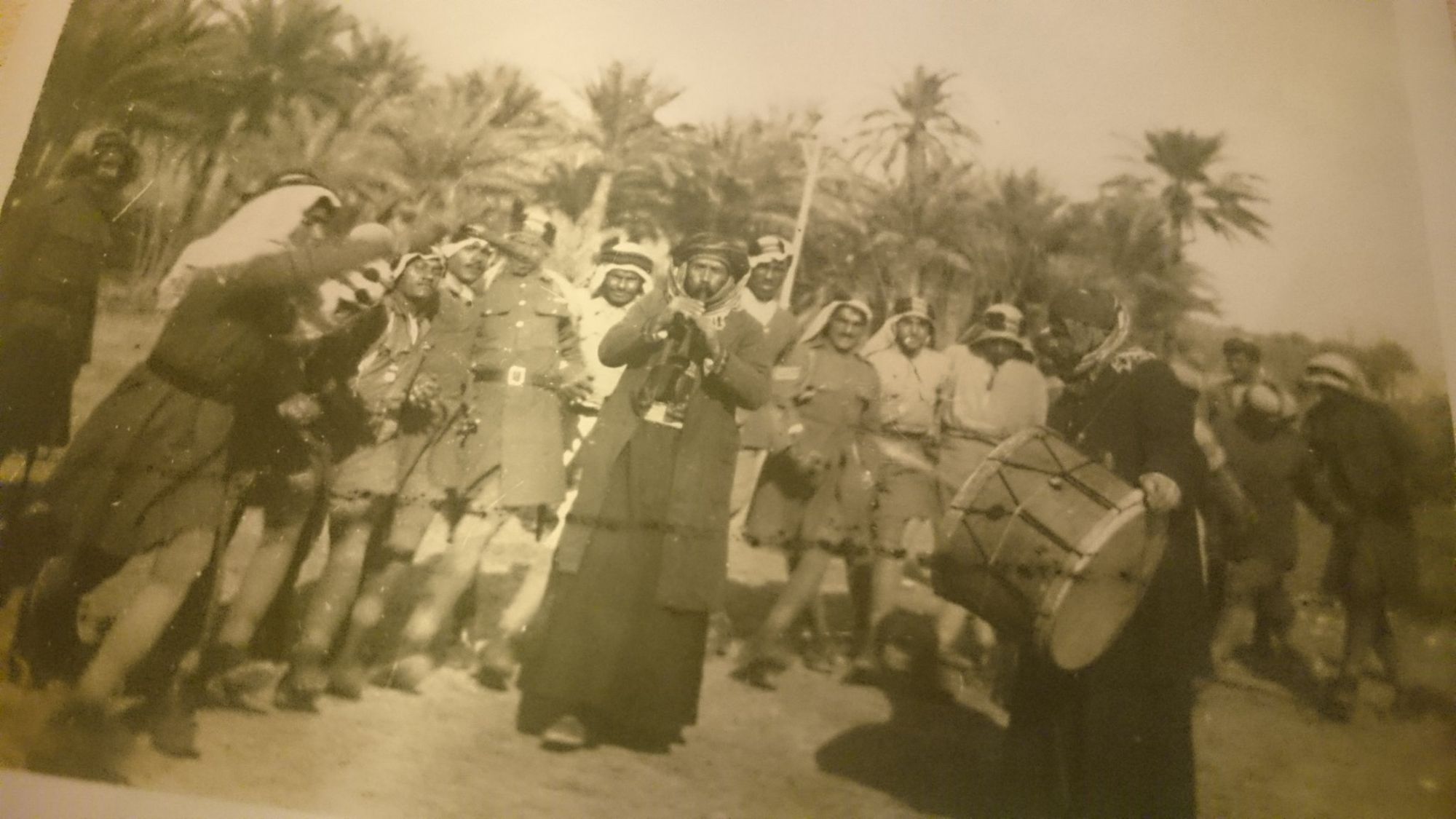 Question: Could you tell us something about yourself?
My name is Nahrain Khoshaba. I live in Chicago, Illinois, but I was born in Baghdad, Iraq. My family and I left Iraq in 1978 when I was 13 years old. I was a student at the time. My parents were both born and raised in Iraq. My father worked as a civil engineer, and my mother—before she got married and had kids—worked as a nurse. She provided for her family at a very young age after she lost her father. After she got married, she raised me and my six other siblings. When we got older, she went back to work and trained to be a secretary at a Polish company in Iraq.
Question: Could you tell us something about the neighbourhood you grew up in (in Iraq)?
My parents moved from Kirkuk to Mosul and eventually to Baghdad where we finally settled as a family. We lived in Al Ghadeer. My neighborhood was very closely-knit and considered a suburb in Baghdad. We all knew each other and looked out for one other. I remember that we had two convenience stores, a fruit market, a record shop, and a pharmacy.
Question: Could you tell us about the sort of activities you and your family engaged in during Christmas?
What we did was decorate a real Christmas tree and put up decorations like garlands around the house. We made kileche, which is a tradition for all Iraqis around the holidays. Other than kileche, we made kubba, dolma, and dikhwa—all special Christmas dishes. We would always buy new clothes and dress up nicely for Christmas. We would wear those outfits on Christmas Eve when we went to church. Specifically, we would go to an Assyrian church in Baghdad, but I can't remember the name. After church, in the morning, we would go to my aunt's house and have breakfast there. They would then come by us to celebrate. My parents would take us to an amusement park for Christmas too. We looked forward to all of this as kids.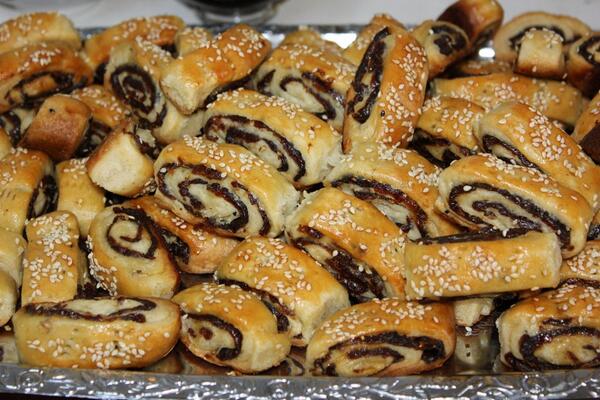 Question: What did Christmas mean for you growing up in Iraq?
It meant a time for family to get together for a special celebration. It was a happy time being with family and relatives and spending quality time with them more than anything else.
Question: Did you involve your neighbours with your celebrations?
We didn't do cards in Iraq back then. It was more about sharing food. Whenever we had a holiday like Christmas, we would always give food to our neighbors, and they would do the same for us during other holidays.
Question: Were you able to see commonality with other religious celebrations in Iraq to Christmas?
Yeah, in a sense that everyone would be joyous and kids would always look forward to getting new clothes, shoes, and money as gifts. Going to amusement parks, people's houses, and relatives' houses, making special dishes.
Question: In your view what is/were the main differences in celebrating Christmas in the west and Iraq?
First of all, when we were there, we were kids. We felt happiness during that time. It felt special, and we always looked forward to Christmas coming around. There was more closeness between people in Iraq. In the West, we may do the same things—have a Christmas tree up, make kileche, cook food—but it felt happier when we were kids. Things change as we get older, and it doesn't feel the same way. It starts losing its importance. I don't know if I would feel this way if I stayed in Iraq, but I know the culture makes a difference.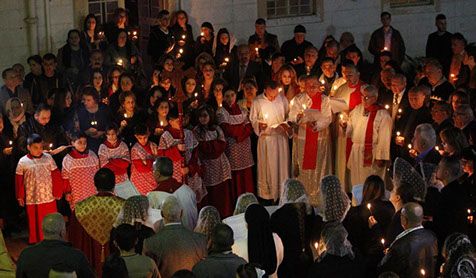 Question: Is there a difference between Christmas in the west and in Iraq? Are different aspects emphasized?
Preservation is shown in the tradition of making kileche and the same dishes we made in Iraq for Christmas. So it's preserved in that way. We still put up a Christmas tree every year. In the West, we adapted to the Christmas gift exchange, which we didn't really do in Iraq. So I guess it's now a blend of both ways, East and West.
Question: Any favourite or specific christmas memory you would like to share with us?
I love the memory of my parents taking me and my siblings to see relatives during Christmas. We didn't have a car, but us kids would get excited to take a taxi and drive around. We especially loved the long drive from Ghadeer to Dora to go to my aunt's house. We would make time to go to different relatives' houses, so it would take a few days around Christmas to make all of those trips. We loved it.
Iraq Now wishes the Iraqi Christian community a blessed Christmas.