Artist Aladdin Mohammed: Iraqi history on canvas
Aladdin Mohammed is an artist from Hilla, Babylon. Mohammed's work reflects a beautiful cultural history of civilizations that walked - and left their footsteps on Iraqi soil. In this short interview he introduces us to his artistic background.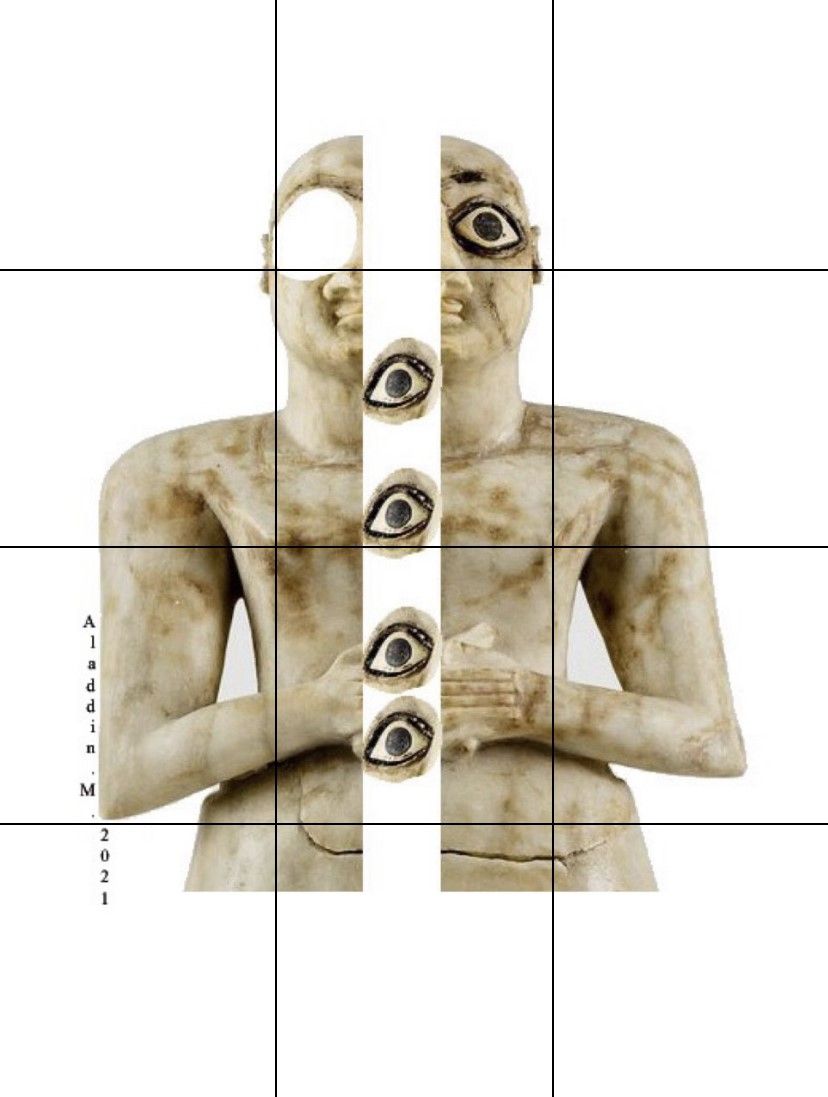 "The strangest paradox, for me, is that all countries of the world celebrate their cultural heritage, except for Iraq, whose tragic scenes are numerous. What affected me the most, is seeing the museums of Iraq being plundered, antiquities being bombed.. These scenes upset any intellectual or any human being. When it comes to this matter, I consider it the greatest pain in itself - without exaggerating.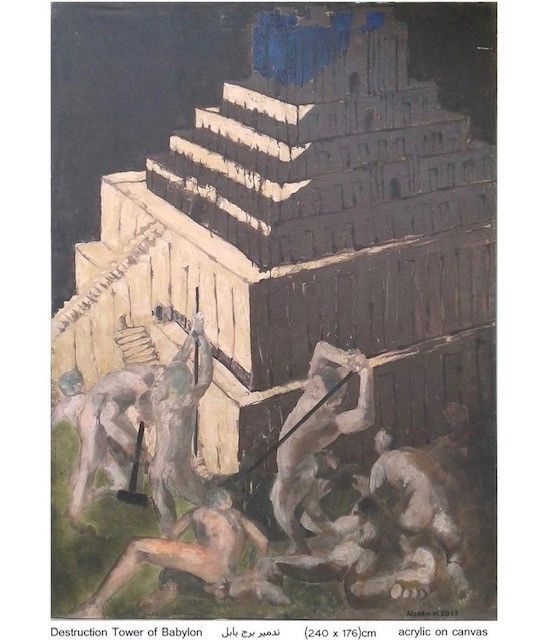 The artist, in my opinion, influences and is affected by the fact that he is the son of his environment and reads things according to his own vision and thinking. Therefore, I was able to create my own expressive and symbolic form that fits with this lived reality. Art in general is linked to reality and from it, it derives its expression and strength. The mythical beings that I draw are not motivated by the expression of aesthetic self-obsessions only, but by human motives, as they carry human and civilizational thought and values that belong to all of humanity.
What affected me the most, is seeing the museums of Iraq being stolen, antiquities being bombed..
Influential work, for me, is work that translates reality, and the environment to which any artist belongs is the real catalyst for his creativity. I belong to an environment rich in topics... the tragic ones dominate happiness in great proportions. This actively impacts the making of civilizations..."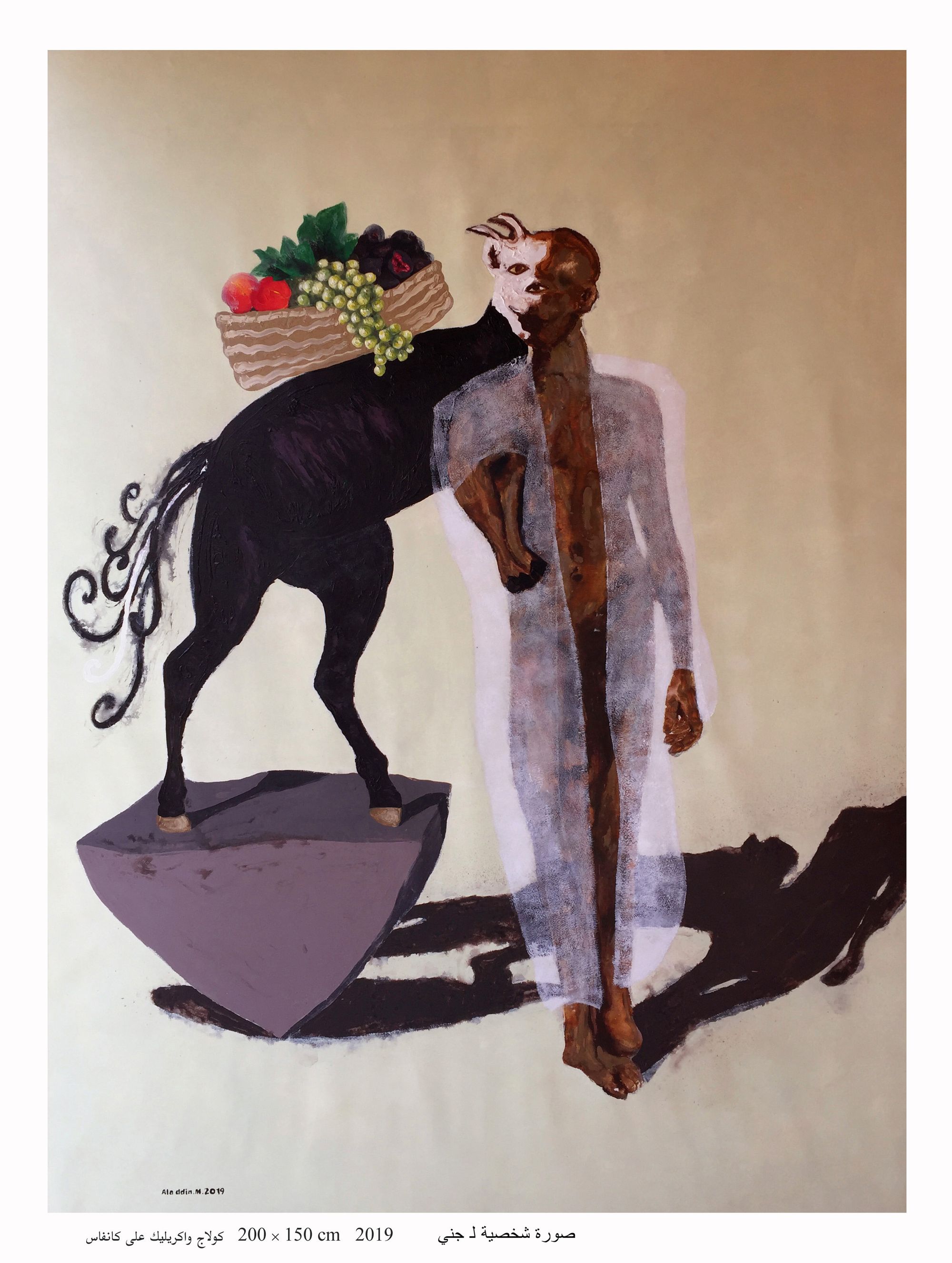 In this exerpt written by the novelist Ward Bader Al-Salem, Aladdin Mohammed finds his experience reflected:
"The major tragical events require an awareness of the old national history as well as an interpretation of the present and how it relates to the past. Since the city (Babylon) is the essence of the past and the artist has grown up on its remaining ruins, the artistic intercourse between two times or successive times will be loaded with awareness that will enable this artist to reveal the ruins of antiquities in the first place, but in a contemporary form without ruining its reality.
This is what makes artistic sensitivity high; when art is aesthetically appealed to keep it in its old form, and its well-known significance without compromising its actual aesthetics. This is art that transcends all times and is settled in its usual and local form, appealing to the recipient who is provoked by such historical connotations."
His work is presented on his instagram page: @aladdinm101.
The views and opinions expressed in this article are those of the author and do not necessarily reflect those of Iraq Now.